USGenWeb was established in 1996 by a group of genealogists who shared a desire to create online centers for genealogical research. Each of our literally thousands of web sites have been created and are maintained by volunteers whose goal is provide FREE genealogical material to every researcher.
The new LAGenWeb volunteer coordinators for St. John the Baptist Parish are
Jim Cox and Margie Pearce.

The state LAGenWeb coordinators are
Jo Branch and Edward Hayden.

Website created 8/29/2017; updated 12/6/2017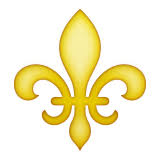 Visit our neighbors
St. Charles Parish GenWeb
St. James Parish GenWeb
Ascension Parish GenWeb
Lafourche Parish GenWeb
Tangipahoa Parish GenWeb



All material on this site @ by LAGenWeb

and may be used for non-profit personal and educational purposes only.